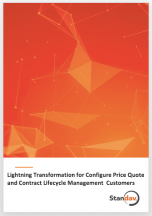 Lightning Interface of Salesforce has improved the user experience of Salesforce Customers worldwide in a major way since its introduction. Gone were the days of typical enterprise software looks and in came the dynamic, vibrant and vividly cool lightning. This has hugely benefitted the ISVs and it holds true for APTTUS customers as well. In this article we analyse the benefits ,challenges and the best practices for lightning adoption by APTTUS Configure Price Quote /Contract Lifecycle Management customers
Impact of Lightning for Apttus Configure Price Quote and Contract Lifecycle Management customers

Salesforce Lightning is the most recent offering by Salesforce, Its primary purpose is to provide a genuine CRM experience to accelerate adoption and value for each customer of Salesforce as well its end users.
Keep track of all the ins and outs of your sales funnel. The activity feed keeps you updated on the progress of an account, along with the relevant data needed to take necessary action.
Why take the additional step of visiting each customer account to check what's going on inside? Simply hover over each account, and you will get the necessary insights you need on each customer.
The opportunity board that comes bundled with the Salesforce Lightning. Drag-Drop deals across stages automatically updating your forecasts, allowing you to dynamically plan and visualize your next step in advance.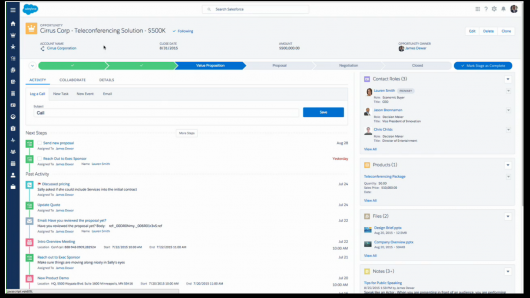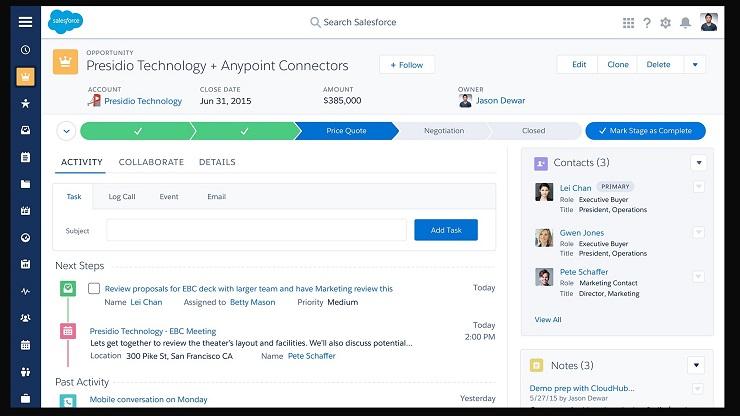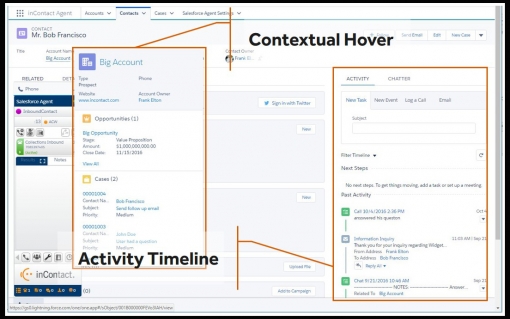 Divide and conquer your user group by implementing in smaller cycles and measure the impact
Run a Standav digital workshop to understand how complex the lightning conversion will take and match your ROI
Train your users through our in-person training plus a custom
walkthrough training
modules
Standav Digital accelerator product helps to convert existing Pages to Lightning Components with 30% reduced time
Ready-made process to
convert the Javascript
buttons to Lightning
components and Quick
Actions buttons
Prepare your Rollout Strategy



Before anything, understand the features and use cases your team needs in your Salesforce Org. Understand how Lightning experience can simplify these actions using the new features it provides. Few items to keep in mind are:
Reduce the steps existing in the current solution

How can the sidebar and component architecture be leveraged?

Do we need these custom solutions or can we leverage a workaround in Lightning?

Understand the current usage trends which can help in monitoring the adoption

Salesforce provides a 'Lightning Experience Readiness check' which admins will be able to run to understand the org's readiness for the transformation.
A gap analysis from a feature standpoint should be performed to understand pain points among different sets of users. Explore the AppExchange for accelerated components that can be used towards faster implementation of the product.
For complex pages, release in smaller sprints to get users comfortable with Lightning and then roll out alternate components instead of VF pages.

Once you are ready with the assessments, it is time to roll out the experience to your users. For larger firms with varied sets of users, it's always better to divide the users into smaller teams for effective migration. There's no better time to involve your team than right at the beginning. Identify key stakeholders at your company from across all affected departments and form a steering committee helmed by an executive sponsor who is invested in Salesforce. Along with identifying different teams for the roll-out, create a Chatter group to better support the team during the enrollment.
Based on the rollout strategy, roll out the product to the set of users and encourage them to start adapting to the system. There are some amazing features like utility bar and sidebar components that make users stick to the platform. Make sure your users are trained to use these features and sooner that expected the adoption will start growing stronger
Post Go-live, over a period of a month, to understand the user adoption with 'Lightning Adaption Dashboard' to better monitor the users. Track the user's productivity by analyzing the usage vs time spend per action. Also, run a quick survey to better understand the users and their thoughts on the transformation